/?php the_meta(); ?>
To run a successful blog you need to consider lots of nuances. Buying ready-made themes you are relieved from the necessity to worry about most of them. You can buy premium WordPress blog themes to create beautiful blogs quickly and easily.
Web designers and web developers have already taken care of everything you may need. The most important thing for your blog is its layout structure.
Don't overdo here. Trying to make it unusual make sure you don't sacrifice the readability, make sure your content is accessible. Recently reliance on images over texts is getting more and more popular to visualize your blog.
The widespread appreciation of mobile devices brought the infinite scroll back to popular trends. And once so widespread hamburger menus are losing the points, as from the usability point of view they don't perform very well.
Video integration will help you to boost your conversion and to keep your visitors interested. Personalize your blog with beautiful typography.
Bright vibrant colors are also on the crest of the wave. Broken grid layouts are in trend as well.
Choosing a theme for your blog, make sure that it includes as many trendy features as possible. We have hand-picked 20 trendy blogging WordPress templates, which combine all the essential features and modern design.
25 Best WordPress Blog Themes for 2023
The templates from one of the world's leading template providers, TemplateMonster, are a decent choice for your project.
All of them feature high-quality coding and design. Responsive layout and SEO-optimization is a guarantee of higher rankings.
One of the main advantages is free lifetime support ready to help 24/7. Considering all the latest tendencies they create professional up-to-date themes with advanced functionality.
If this is your first project and you have difficulties with maintaining the theme, you can make use of the video tutorial that will help you to create your professional blog step by step.
Still, if you are planning to develop in this area, you may need some more profound knowledge. In this case, you should consider the option of Startup Hub. It will help you to create the full image of a website running. You will find lots of tutorials, eBooks, webinars, and other useful information there. And all this you get absolutely for free.
1. Kustrix – Style Blog WordPress Theme
Kustrix is easy and intuitive in installation, customization, and maintenance. Thanks to its stylish design, based on beautiful fonts, soft pastel colors, rounded buttons it is ideal for your fashion and beauty blogs. Live Customizer allows you to edit the theme effortlessly.
2. John Smith – Online CV WordPress Theme
This one-page template has everything you may need to launch a professional CV online. Greeting the visitors with a full-screen slider it smoothly leads them through a well-structured layout describing your professional experience. Use parallax scrolling and background video integration to impress your visitors.
3. Editorso – Journalist Blog WordPress Theme
Editorso is licensed under GPL v3.0 and is a perfect fit for journalist or writer blog, online portfolio, etc. Thanks to its flexibility and WordPress Live Customizer in-built you can adjust it to your needs and purposes without any problems, simply dragging and dropping the elements. The theme is fully responsive and SEO-friendly.
4. Avada – Multipurpose WordPress Theme
Avada is most popular and best selling WordPress theme of all time with more than 280000+ sales, You can create different type of websites with this theme. It offers a lot of advanced features, functionality and design to create beautiful websites and blogs.
5. Freelance Writer WordPress Theme
This template looks really trendy and 100% stands out from the others. It uses large hero area, rounded images, parallax scrolling. Lazy Load effect optimizes the loading speed of the page, so that the visitors don't have to wait. The layout is well-organized thanks to visually separated content sections and using of icons.
6. X | The Theme – Multipurpose WordPress Theme
X is another premium and best-selling WordPress theme, it features stylish flat design, making the layout clean and light. This powerful theme is highly flexible. The theme is a new generation of WordPress, as all the options are in-built to the native WordPress theme customizer, meaning you no longer need the control panel.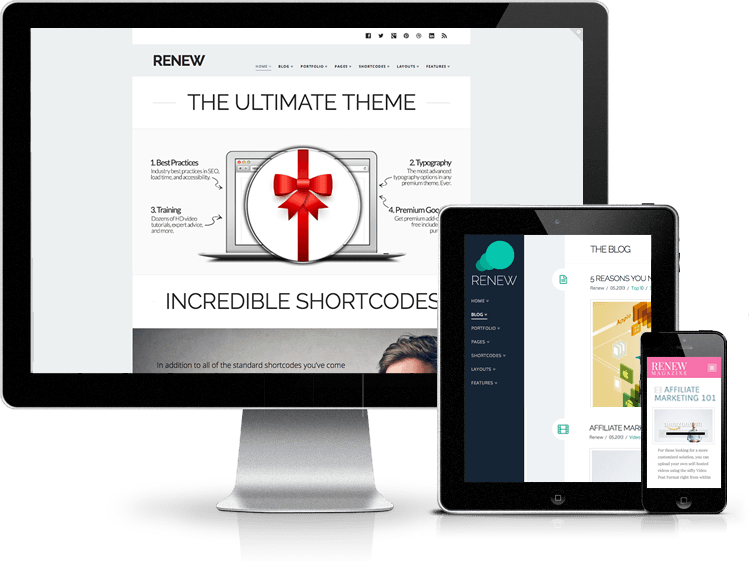 7. Waylard – Fashion Blog & Magazine WordPress Theme
The template features up-to-date design with clear content hierarchy. Waylard comes pre-packed with a huge set of premium widgets that sufficiently extend the functionality of your website. WordPress Live Customizer is powerful tool allowing you to work with the theme in WYSIWYG mode.
8. MyBlog – Professional WordPress Theme
MyBlog is a fully responsive professional template with 8 pre-defined layouts for food, gaming, travel, online store and other purposes. Lots of pre-designed options aim to make your blog user-friendly and intuitive. The theme is optimized for speed to show better performance in social engines.
9. Houston – Business Services WordPress Theme
Houston features a stylish monochrome layout with some brownish accents. The fully responsive retina-ready design guarantees flawless performance even on the screens with high pixel density. Mega Menu functionality allows you creating custom menus, including links, images, and banners. The parallax effect will add depth to your website.
10. Grandstand – Personal Blog WordPress Theme
Grandstand combines powerful modern design with advanced functionality. Premium features will help you to attract new visitors and keep the audience interested. Responsive and retina ready design make sure that the theme will perform perfect on any device. The theme is very intuitive and easy in maintenance.
11- 12- 13 Best WordPress Blog Themes by TeslaThemes
14. Ad-Sense – Best WordPress Blog Theme For Earning More From Your Ads
There are different ways to make money from your blog, You can sell eBooks, videos, courses, services, offer AdSpace or you can use third-party services such as Google Adsense program to monetize your blog.
Many people use AdBlockers to block ads. Ad-Sense is a very powerful ad-friendly WordPress theme. This theme can detect ad-blockers and ask visitors to disable adblocker to access your content.
Adsense has 10 different demo sites, It means you can create technology, fashion, recipes, sports and other blogs and websites and this theme will boost your ads earning as well.
15. John Milford – Writer WordPress Theme
The template is built around Cherry Framework, providing you with intuitive user-friendly admin panel and advanced functionality. Lots of shortcodes make it easy to insert new content much faster. Lots of pre-designed pages make it easy to start any project using this theme. Lazy Load effect will make your pages download faster.
16 Blogging : WordPress Blog Theme
This is a mobile-friendly and fully responsive theme, which focuses on one thing of Blogging. Optimized for Ad-sense to generate more revenue and speed to increase the page-load time. With a featured section, You can display your most important and powerful content.
17 Isabelle – Blog & eCommerce WordPress Theme
The responsive design of this template is a good choice for any project. Full-width slider is an ideal place for placing some important information. You can easily change the color scheme of your website picking the right color from the color wheel in the customizer. Isabelle is fully WooCommerce compatible.
18. Robert Adams – Personal Page WordPress Theme
The template features a clean layout with a well-organized structure. The content blocks are visually separated, which makes the information easy to skim. The stick-to-top dropdown menu facilitates navigation. Parallax scrolling and lazy load effect add dynamics to your website and keep the visitors engaged.
19. Hello World – Personal Blog WordPress Theme
This is a simple, but a professional looking template for your blog. The design is rather lightweight, keeping the main focus on the content. You can effectively modify your theme, adjusting the colors, switching between various layouts, header, and footer options. 7 widgets are also included in the package.
20. Fashion – Style and Fashion WordPress Theme
The first thing that catches the eye is a full-screen header slider with beautiful images. 2 column layout makes it easy to structure the pages. Big photos and parallax scrolling create a feeling of immersion. The template is fully editable and can be easily customized with the help of shortcodes and intuitive admin dashboard.
21. StylePark – Fashion Blog WordPress Theme
StylePark is a glamorous template created for cosmetics and beauty blogs. Bright neon colors and block structures create an original look and allow you to organize content in an unusual manner. The template has everything a successful blog needs: calendar, newsletter subscription form, social integration, etc.
22. Simona S – Personal Page WordPress Theme
This template is ideal for expressing your thoughts. It features responsive design and retina ready imagery. Mega Menu is an effective tool for providing powerful navigation. Premium MotoPress Editor with drag-and-drop functionality allows you editing the pages without any technical skills. You can use MotoPress Slider for creating stunning slideshows.
23. Liam Hamilton – Personal Page WordPress Theme
This template is an ideal option for your CV or portfolio online. It is cheerful and energetic. Bright catchy images and color schemes help to create a positive impression of you. A big menu bar makes the navigation easier. Stylish gallery with nice hover effects makes a trendy presentation of your works.
24. Life Coaching WordPress Theme
This template uses the Cherry Framework as a core providing you with extra advantages. Cool header slider can contain up to 10 slides with promos, sales or any other important information. Fully responsive design and Bootstrap functionality guarantee seamless displaying of your website on any handheld devices.
25. Mark Clooth – Online Freelancer WordPress Theme
This template is fully editable and can be customized even without any coding skills due to built-in theme customizer. The layout is well-structured and all the information is readable and easy to look through. The mega footer area leaves a lot of space for secondary information. Smooth parallax scrolling creates the sensation of immersion.
Final Words
That's all for this collection of WordPress Blog Themes.