/?php the_meta(); ?>
One of the easiest and most cost-effective ways to help promote your WordPress site and keep viewers updated and engaged is through email marketing. WordPress has an array of plugins meant for email marketing that gives you control over who you want to send to and what you want to send.
By using email marketing automation, you can send out thousands of emails and newsletters to your subscribers without spending too much time or money. From the best WordPress email marketing plugins listed below, you should be able to find one that works best for you and your subscribers.
It is an eMail Opt-In And Lead Generation Plugin For WordPress from ElegantThemes, the developer behind a very popular and World's best selling WordPress theme Divi.
Bloom gives you all the tools you need to turn your website's visitors into loyal followers and customers. Not only is Bloom going to convert extremely well, it's going to look great doing it.
More Email Subscribers: Email marketing is extremely powerful. In fact, we see 20X the engagement from emails than we do from posts to our social media profiles.
Highly Targeted Content: Bloom lets you target or exclude specific posts and pages and display unique forms with unique offers based on visitor location and interaction.
Elegant Design Options: They have built over 100 amazing templates, each of which can be completely customized using Bloom's extensive design settings.
Pick From 6 Different Display Types
Automatic Opt-In Pop-Up
Bloom lets you create automatic opt-in pop-ups that can be triggered by timed delays, when a user reaches the bottom of a post or page, or even after they comment or purchase. This is an extremely effective way to generate and convert leads.
Automatic Opt-In Fly-Ins
Similar to triggered pop-ups, fly-ins are another great way to grab your readers' attention. Again, these can be triggered by user interaction such as timed delays or at the end of a page.
In-line Opt-In Forms
Sometimes there is need for a more location specific approach than you can get with a global pop-up or fly-in. That's where inline opt-in forms come in. Simply configure your form, generate its shortcode, and place it inside the WordPress post editor.
Below Content Opt-In Forms
Perfect for blog posts and content heavy pages, Bloom allows you to automatically place opt-in forms below your post or page content, capturing the attention of your most engaged readers without upsetting their reading experience.
Widget Area Opt-In Forms
Sidebars and footers are great places to add an opt-in box. Bloom makes it easy to add opt-ins to any widget-ready area using the Bloom widget. Create as many widgets as you like and add them to any widget-ready area on your website.
Require Opt-In To Unlock Content
Requiring users to subscribe to your lists before gaining access to premium content is a great way to increase your subscriber count. Bloom can act as a pay-wall between your free resources and your visitors, quickly turning traffic into loyal followers.
Integrate: 19 Email Marketing Integrations
Bloom gives you the power to display opt-in forms using integrations of the most popular email marketing systems available. Bloom seamlessly obtains information about all of your lists and subscriber counts.
Design & Customize: Start From Any of 100+ Pre-made Templates Or Customize Your Own!
Well-designed opt-in forms that look like they belong specifically to your website are key to creating trust. Bloom comes with a ton of different design settings, allowing you to adjust just about every aspect of your opt-in form.
Bloom Pricing
Bloom is the most affordable and feature-rich plugin in this list of WordPress email marketing plugins. Bloom comes with ElegantThemes Subscription plans which includes Divi, Extra, Bloom & Monarch.
Normally ElegantThemes Subscription costs $89/year buth with our link, You can save %20 and need to pay only $70.
Get ElegantThemes Deal and Download All Plugins and Themes.
2. Mailster
Mailster is a premium-only plugin that provides an email marketing solution with many features. You don't need a third-party service to use it. All you have to do is sign up, download it and activate it to create unlimited email campaigns and newsletters.
Features: This premium plugin is compatible with a wide range of other WordPress plugins and you can customize it and manage it easily from your site. It has an easy drag-and-drop campaign builder, mobile-ready designs, advanced analytics and an autoresponder you can control.
Prices: Once you've paid a once-off fee for the license, etc., you don't have to worry about recurring fees.
Philip Mangella, who heads up email marketing for EssayonTime, says this is a very convenient and useful plugin that has stepped up his marketing game. He likes the fact that he can handle everything from the WordPress dashboard.
3. SendinBlue Subscribe Form and WP SMTP
You can't use the official WordPress plugin for SendinBlue unless you have the email marketing service. Fortunately, it is easy to sign up for the service for free.
Features: You can easily run your email marketing campaigns from inside your WordPress dashboard. You can build custom subscription forms and embed them in widget areas and in posts. A drag-and-drop tool enables you to build emails from scratch and there are different methods to automate and segment newsletters. You can also view real-time statistics such as opens and clicks.
Prices: You can get started with the SendInBlue email marketing service for free and send up to 300 emails per day. The plugin is also free. There are various paid plans and prices differ according to the number of emails you want to send a month.
4. MailChimp
Mailchimp is a popular subscription-based service and you need to install the plugin to use the service. You can sign up to the service for free and this allows you to send 12,000 emails and have up to 2,000 subscribers.
The plugin makes performance more effective by creating a bridge between your MailChimp and WordPress accounts. If you're not a MailChimp user, it is very easy to create a free account. 
Features: Using Mailchimp allows you to create a custom sign up forms to add to your website. It integrates with many other popular forms and e-commerce plugins.
With the premium service, you are able to view detailed reports about any of your campaigns and you are sent automatic notifications when email subscribers sign up to your email list.
Prices: Prices of the paid tiers scale-up depend upon your number of subscribers. The premium plan is worth considering if you want to create highly customized campaigns. MailChimp is known for its dedicated and friendly support.
Jean Mason of AWriter says that the free version of MailChimp works perfectly for his writing business, which is just as well because the paid plans are rather expensive. He considers it a bonus that using the free plan still allows him to do A/B testing and reporting.
5. OptinMonster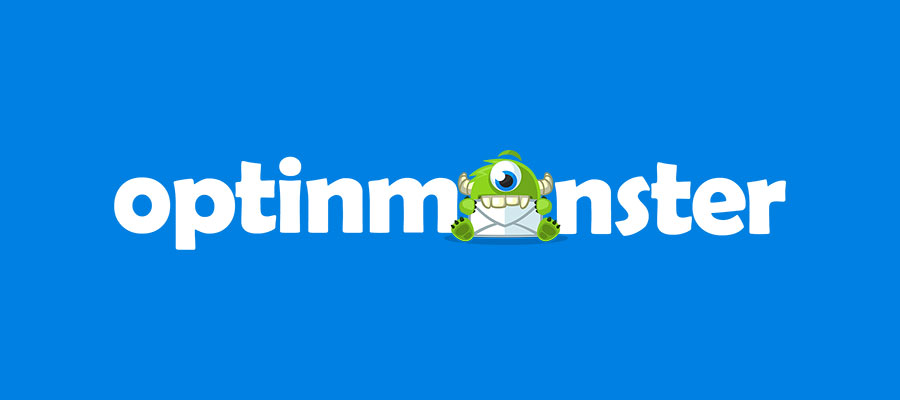 OptinMonster is a subscription-based service from OptinMonster and you need to install the plugin to integrate the service on your website. This versatile and flexible software is suitable for all your email marketing needs.
Features: It features more than 65 pre-made templates, mobile and retina-friendly designs, and a drag-and-drop builder. You can build visually stunning contact forms that offer high conversion rates.
It easily integrates with other websites and e-commerce platforms and has a powerful engine for your to target and segment your subscribers.
You can choose the perfect campaign type, detect the behavior of visitors and use smart triggers to display the right campaign to the right individual. You can also get the stats that matter and take action to improve your lead generation strategies.
Prices: OptinMonster has plans ranging from basic to professional and you can choose one that suits you and your subscribers.
6. Sumo List Builder
Sumo Listbuilder is a great WordPress marketing plugin offers easy integration with some of the best email marketing service providers.
Features: It has an easy but advanced drag-and-drop builder with pre-designed templates to choose from. The designs are mobile-ready and responsive and there are targeting tools for engaged users. You can design different pop-ups to show to different visitors based on where they're coming from.
Create professional-looking pop-ups that will appear before people leave your website or appear when someone clicks. Listbuilder also claims to be one of the only pop-up plugins that will look the same on mobile devices as it does on your website.
A/B testing is easy and all it takes is a few clicks to test your offers, images and words on your popups to figure out what works best. People say they have doubled their conversions by doing this.
Prices: A free subscription is available and you can send 10,000 emails a month and have an unlimited number of subscribers. People wanting to seriously grow their email list should consider getting Sumo Pro.
It has some powerful features and A/B testing and advanced visitor targeting are only available with Sumo Pro. With Sumo Pro, you can send unlimited emails and have unlimited subscribers.
7. Newsletter
Once Newsletter is installed on your WordPress website, you are able to immediately collect emails and send newsletters without having to go through any complicated setup procedures.
You don't need any other services or tools to use this plugin but you can connect to other SMTP plugins to help send your emails.
Newsletter may not have as many options for automation as some other tools but you can't fault its potential for segmentation of your email list.
Features: A customizable form or page enables you to collect email addresses. The form designs are mobile-friendly and responsive. You can segment your email list to target separate audiences.
A drag-and-drop system allows you to create your newsletters. A central status panel helps you to configure the plugin and monitor your campaigns. The plugin is easy to install, flexible and simple.
Prices: The plugin is free and various premium extensions are available to offer added functionality. You can have unlimited subscribers and create unlimited newsletters.
8. MailPoet
MailPoet is a freemium plugin. From your WordPress dashboard, you can manage your lists and create, schedule and send emails. You can use MailPoet alone or you can use a third-party service to send your emails.
Features: You can create a subscription form and embed it anywhere on your site. It offers you a variety of starter templates or you can build emails from scratch. Setting up multiple subscriber lists is possible. You can send welcome emails and automatic signup notifications.
Prices: The plugin is free and a free plan supports up to 1,000 subscribers. You can use the premium version and the MailPoet sending service for a monthly amount and prices scale according to the number of subscribers. The premium plugin will cost you and gives you access to reporting features and statistics.
9. Remarkety
Remarkety is an email marketing automation tool you can use with a shopping cart plugin. It was built purposely for e-commerce.
Features: It offers personalized emails, audience segmentation and allows you to track user behavior. You can customize your emails to the customers you have segmented by their behavior. Select from several email templates to welcome subscribers.
Prices: You do get a 14-day free trial and although there is a free version, it offers only limited capabilities. The paid version is expensive, but for WooCommerce users, it can be very valuable and is likely to be worth the cost.
For example, it has a browse abandonment email marketing campaign that helps you make active shoppers out of browsers.
Conclusion
If you have a WordPress site, it becomes the base for your email marketing campaign. Choosing the right plugin and service can help you to create subscription forms and emails, segment and manage your list as well as use analytics to track progress.
Whether you want to be able to design eye-catching pops, newsletters or emails to keep your viewers engaged, there are some good options for you.
Some of the options mentioned here are easier to install and use than others. There are even free versions that have useful features and can start you off on your email marketing journey. Of course, you can expect to pay more for those that offer more comprehensive email marketing solutions.