/?php the_meta(); ?>
In this article, I am going to list 14 most popular best free and premium WordPress membership plugins.
What is a Membership Site?
A membership website will have specific content for members of the site. The content could be tutorials, videos, e-books, digital downloads, news articles, etc.
Generally, members have to pay a fee to become a member. It could be a one time fee or a recurring fee (billed per month/3 months/year etc) to get access to some or all of the members-only content.
By default, WordPress allows all content to be "open" and viewable by anyone and allows the site owner to restrict specific content if desired by setting a password for the post.
With free and premium WordPress Membership Plugins you can restrict access to all or specific posts, pages and media by default.
WordPress Membership Plugin Features
So many free and premium Membership Plugins are available for WordPress. Here is a list of features different WordPress membership plugins offer.
Fully Automated Membership System
Content Protection
Unlimited Membership Levels
Multi-Site License
Easy Member Management
Manually Approve Members
Partial Content Display
Secure RSS Feeds
Automatic Membership Upgrade
Login Redirection
Custom Registration Fields
Download Folder Protection
PayPal and other payment gateways Integration
Autoresponder Integration
Best Premium WordPress Membership plugins 2023
Premium membership plugins offer advanced features and regular updates. The purpose of membership sites is to earn passive income, so you should not hesitate to invest in powerful and trustworthy plugins.
WP eMember is a premium WordPress plugin from tipsandtricks-hq.com to create free and paid membership sections on your WordPress based websites or blogs.
It is an up to date WordPress membership plugin, which is compatible with WordPress 4.4. WP eMember also has the option to use the new Google Captcha.
WordPress eMember is a powerful WordPress Membership Plugin to turn your existing or new WordPress website into a fully-featured membership website easily.
With WP eMember you can create different membership levels ( e.g Free, Basic, Premium, Ultimate, etc). With different membership levels, you can selectively protect articles (blog posts) and other content (including posts, pages, comments, etc) of your site.
A detailed getting started documentation is also available for WP eMember.
WP eMember membership plugin provides many great features, including Fully Automated Membership System, content (posts, pages, media) Protection, multiple Membership Levels, member management, Automatic Membership Upgrade and more.
TipsandTricks-hq Plugins: Buy once and use them on multiple sites
TipsandTricks-hq.com: has also created many different and very useful plugins for WordPress bloggers, You can download all WordPress Plugins from tipsandtricks-hq at their product page.
WP eStore + WP Affiliate + WP eMember + PDF Stamper + Lightbox Ultimate + WP Link Manager: The Mega Pack (Best Value) only costs you $174.95 and you will be able to use them on multiple sites without paying the extra fee every month/year.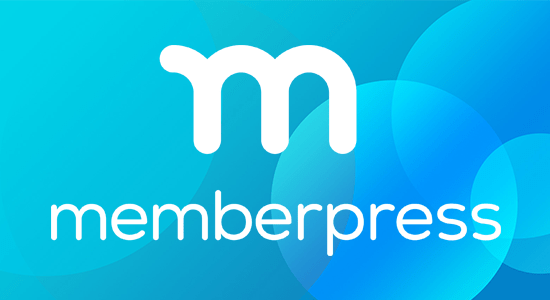 MemberPress is an advanced buy yet easy to setup plugin that will help you build astounding WordPress membership sites, accept credit cards securely, control who sees your content and sell digital downloads all without the difficult setup.
You will be able to instantly start charging your users for access to your content.
MemberPress will help you confidently create, manage and track membership subscriptions and sell digital download products.
In addition to these features, MemberPress will allow you manage your members by granting and revoking their access to posts, pages, videos, categories, tags, feeds, communities, digital files and more based on what memberships they belong to.
Integrations Included
MemberPress integrates with many 3rd party solutions such as Stripe, HelpScount, WooCommerce, ActiveCampaign for processing payments, running an affiliate program, email and more. Oh, and they won't "nickel & dime" you … MemberPress integrations are included!
Are You Ready to Start Your Membership Site?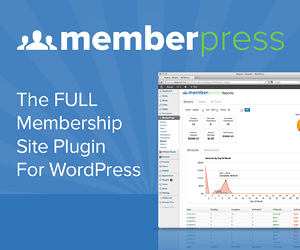 With MemberPress plugin, You can create powerful and compelling WordPress membership sites that leverage all of the great features of WordPress, WordPress plugins and other 3rd party services including content management, forums, and social communities.
100% No-Risk Money Back Guarantee!
You are completely protected by our 100% No-Risk Guarantee. If you don't like MemberPress over the next 14 days, They'll happily refund 100% of your money. No questions asked.
Download MemberPress Plugin Now
Profile Builder is a comprehensive user profile and registration plugin.
It offers an easy way to build front-end forms using for registration, user profile, and log in. The forms are customizable using custom fields, with support for conditional logic and repeater fields.
It also offers content restriction, allowing you to restrict posts, pages or custom post types based on user role or logged-in status. You can also restrict WooCommerce products and bbPress forums.
Advanced modules include custom redirects, email customizer, the ability to create a customizable member directory.
Profile Builder is the all in one user registration and management plugin for WordPress sites.
Paid Member Subscriptions is another one of the powerful membership plugins for WordPress. With the Paid membership plugin, you can protect members-only content with user roles and capabilities.
The Paid Member Subscriptions integrates with PayPal Website Payments Standard. You can set up Membership access to your site. This plugin allows you to protect the content on your site using the meta box found on each individual page, post or custom post type.
Instead of complicated setup pages, Paid Member Subscriptions integrates with your existing WordPress site and content and doesn't force you into a predefined structure.
Paid Member Subscriptions integrates with WooCommerce allowing the admin to restrict product viewing, purchasing, and special product prices to members.
restrict product viewing
restrict product purchasing
restrict access to entire WooCommerce Shop
add member discounts per subscription
add member discounts per product
---
YITH WOOCOMMERCE MEMBERSHIP is an ultimate solution for selling products like video courses, eBook,s plugin, themes, etc with dedicated access is a great opportunity to increase your earnings: big companies like Udemy or Treehouse prove it, achieving a huge amount of sales volume with this business model.
This powerful plugin is created by yithemes, a dedicated marketplace for WooCommerce plugins and themes. YITH WOOCOMMERCE MEMBERSHIP comes with 30 DAYS MONEY BACK GUARANTEE and a 100% refund if you are not satisfied.
Here are some advantages of joining JOIN THE YITH CLUB
instant access to ALL PLUGINS and ALL THEMES (included future ones!)
up to 30 sites license for all items
unlimited downloads for each product
regular updates and support with dedicated help desk
join the community and suggest a product
cancel easily anytime
Download YITH WOOCOMMERCE MEMBERSHIP Plugin Now
WooCommerce Membership extension allows you to sell online memberships with WooCommerce and restrict access to posts and pages or custom post types on your website.
The quality of this plugin is checked by Envato, the leading marketplace to buy WordPress themes and plugins. It means You can trust this plugin.
Membership Plans
Create unlimited online membership plans (e.g. Silver Membership, Golden Membership, etc)
Add or remove members manually from easy to use admin interface
Link plans to other plans to have them assigned to members automatically
Set the delay for linked plan activation to create a content drip feed
WooCommerce Membership Products
Convert any simple or variable WooCommerce product to membership product
Select any number of membership plans to grant access to when the product is purchased
Set up optional expiration time to make sure that users are only getting what they are paying for Memberships are also expired automatically when corresponding orders are canceled or refunded
Download WooCommerce Membership Now
WooCommerce Memberships – Sell access to your content and more.
WooCommerce Memberships is not just another plugin for restricting your site's content: it's an easy-to-use, site-wide membership solution that brings your content, shop, and memberships together.
"This is maybe one of the easiest and cleanest plugins when it comes to configuration…it's super clean and easy to manage. You're gonna love this plugin." – Chris Lema
Memberships allow you to create an entire membership system that's seamlessly tied to your store.
Black Friday and Cyber Monday sales on WooCommerce.com and WordPress.com start this Friday, November 29th — don't miss your chance to get amazing deals at WooCommerce.com and WordPress.com with the coupon code BLACKCYBER2019:
Sale Dates: Friday, November 29th – Monday, December 2nd
Coupon Code: BLACKCYBER2019
P
You can restrict your content to members, but you can also "drip" that content over time to schedule when members have access. Sell access to memberships, include memberships with product purchases, manually assign memberships, and completely integrate member perks within your store.
Sell or Assign Memberships
Memberships are not a specific type of WooCommerce product; instead, membership plans are created independently from products. This lets you determine how access is granted for maximum flexibility. You can assign 0 or more products (of almost any type) to a membership plan to support several types of memberships.
Download WooCommerce Memberships from WooCommerce.com
Best Free WordPress Membership Plugins for 2023
If you don't have the budget for more powerful premium plugins and need to set up a basic membership site with limited features, you can use free WordPress membership plugins.
Here are a few free plugins, you can use to create a membership site.
8. Paid Memberships Pro
Paid Memberships Pro is one of the most popular free WordPress membership plugins. It requires WordPress 3.5 or higher and is compatible up to WordPress 4.4.2.
With Paid Memberships Pro plugin you can set up unlimited membership levels and provide restricted access to members-only content (including pages, posts, categories, videos, forums, and downloads).
Accepting payments is also easy because Paid Memberships Pro integrates with The Most Popular Payment Gateways including Stripe, Authorize.net, PayPal (Standard, Express, Website Payments Pro, and PayPal Payments Pro/Payflow), Braintree, 2Checkout, and Cybersource.
Dozens of free and premium add-ons are also available.
Integrate with Top Third-Party Tools.
PMPro integrates with MailChimp, Constant Contact, AWeber, GetResponse, Social Login, KISSMetrics, Infusionsoft, WP Courseware, LearnDash, Post Affiliate Pro, bbPress, WooCommerce, and many more popular third-party tools.
Download Paid Memberships Pro
Active Installs: 80,000+
9. Ultimate Member
Ultimate Member is another free and up to date WordPress membership plugin. It requires WordPress 4.1 or higher and compatible up to WordPress 4.4.2.
A lightweight yet powerful plugin that will turn your simple WordPress website into a fully functional membership website. It allows you to add beautiful user profiles to your site and is perfect for creating advanced online communities.
Ultimate Member is a Lightweight and highly extensible free membership plugin, that allows you to create almost any type of site where users can join and become members with absolute ease.
More than 15 free and premium add-ons are also available for this free WordPress membership plugin. Google reCAPTCHA and Online Users are two free add-ons. Social Activity, WooCommerce, Private Messages, Real-time Notifications MailChimp, User reviews are few premium add-ons for Ultimate Member.
Ultimate Member has been translated into many languages including Spanish, French, Italian, German, Dutch, Finnish, Danish, Swedish and many more.
Download Ultimate Member
Active Installs: 100,000+
10. ProfileGrid
ProfileGrid is new and very easy to use plugin for membership and community websites.
It is a free plugin with a lot of features, the good thing about this plugin is that it offers advanced integration with WooCommerce, BBPress, and BuddyPress.
The Basic plugin is free but you can download the premium add-ons to make powerful paid membership websites to easily manage members and payments.
You can read our ProfileGrid review to learn more about this plugin.
11. Groups
With 20,000+ active install Groups is an efficient and powerful membership solution for WordPress, which provides group-based user membership management, group-based capabilities, and content access control.
According to Groups WordPress membership plugin developers, it is designed as an efficient, powerful and flexible solution for group-oriented membership and content access control.
Many available add-ons, you can easily enhance the functionality of this plugin. With this free plugin, you can create an unlimited number of groups and assigning users to different groups is also possible.
Groups plugin supports custom capabilities for groups: allow you to define new capabilities for use in plugins and web applications. Groups offer Built-in access control that allows restricting access to posts, pages, and custom content types to specific groups and users only.
Groups for WordPress plugin is also multisite compatible, all features are supported independently for each blog in WordPress multi-site installations.
Groups have many powerful add-ons, you can download more plugins for Group here.
Download Groups
Active Installs: 20,000+
12. Simple Membership
Simple Membership was last updated a few weeks ago, it requires WordPress 3.1 or higher and compatible up to WordPress 4.4.2.
Simple membership WordPress plugin allows you to add membership functionality to your site. With this free plugin, you can easily Protect members-only content using content protection features.
With this free plugin, you can set up unlimited membership levels (example: free, silver, gold, etc) and protect your posts and pages using the membership levels you create.
Protecting your content is very easy because, when you are writing or editing a post or page in the WordPress editor, you can select to protect that post or page for your members.
You can configure it to have free and/or paid memberships on your site. Paid membership payment is handled securely via PayPal. Simple Membership plugin records all the payments from your members, you can view them anytime by visiting the payments menu from the admin dashboard.
Download Simple Membership
Active Installs: 40,000+
13. Memberful WP
An easy to use plugin, that would require very less time and effort to convert your simple website into a membership website. It will make easy for your community to support your work through this simple membership software.
Sell memberships and restrict access to content with WordPress and Memberful. This is a very simple WordPress membership plugin that integrates your site with Memberful. Memberful is a service for selling subscriptions to your website with Stripe.
Memberful.com offers three pricing plans to get started. The starter plan is free, which lets you create 2 subscription plans. Pro plans will cost you $25/month and ENTERPRISE plan $100/month.
Memberful WP features
Your content. Your brand: As an independent business, you own your content, your website, and your brand. It's your critical link to your audience.
Fast: it is a light plugin thus it doesn't make our website heavy. The loading time of the website is very less as compared to another site.
Safe and Secure: Security is important and it has been specially taken care of. Members love the website which has good security so this plugin will provide your members with good and healthy security.
Easy Management: Your admin will be able to manage the data without any hassle.
Download Memberful WP
Active Installs: 1,000+
14. WP-Members: Membership Framework
WP-Members: Membership Framework is another free membership plugin that is compatible with WordPress 4.4.2. It requires WordPress 3.1 or higher. It is a scalable plugin that provides the freedom to customize your WordPress website with the look and feel.
It is a great free membership plugin for sites and blogs offering premium content to subscribers. With WP-Members you can allow members to log in from the front end of your website.
To use WP-Members: Membership Framework, you don't need to modify or customize your theme. WP-Members also offers the ability to change the default plugin settings.
For those that simply want to utilize the member management features and possibly restrict some content, the default setting can easily be toggled to block or unblock pages and/or posts by default.
WP-Members: Membership Framework features
Block posts, pages, both, or none by default
Inline and sidebar Login and Registration
User registration and profile integrated into your theme
Notify admin and hold registrations of new user registrations for approval
Final Words
I have listed 10 most popular and best membership plugins for WordPress, there are so many other plugins available, which plugin do you use, share your views with us in comments below.
I will keep updating this article.